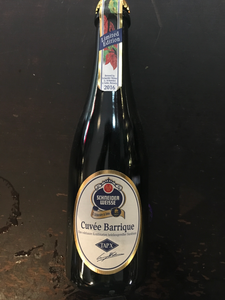 An amazing bottle that pushes the boundaries of wheat beer.
Port cask finished doppelbock that pours completely flat. Has a fruity nose of figs and dried pears. On your palate you meet cherries, balanced by a hint of vanilla and chocolate and a pleasantly sour and liquorice taste.
Bloody delicious- but make sure you go in expecting something a wee bit different.
9.5% abv
375mls
vegan