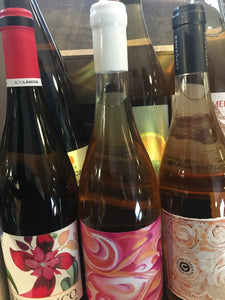 Half a dozen different skin-contact, funky wines from the more accessible, sensibly priced end of the orange wine spectrum. Showcasing a fairly broad array of styles and including both some old favourites and some new arrivals. This box consists of the following 6 x 75cl bottles.
A new Catalan Garnacha
A biodynamic blend from just outside Valencia
An organic Vinho Verde
A very fruity Pinot Gris from Alsace
Our astonishingly popular Romanian blend
The Meinklang Mulatshack - one of the first orange wines to make a splash over here and surely a classic of the style.